Anime Trend 2022: interview with Starbright Licensing agency
Licensing Italia interviewed Giada Paterlini, managing director Starbright Licensing agency who manages in Italy the most important Japanese properties.
L.I. Starbright Licensing is one of most expert agency in Italy and Europe, what's your view on the manga and anime's success in Italy?
G.P. We believe there are several factors to be taken into account:
A significant generational passage: many fans of the 80's and 90's anime are adults now and sometimes parents themselves, so they have a nostalgic perception of anime, related to their childhood
The new generation of kids has shown a growing enthusiasm towards manga, their compelling stories and unique design In addition we have seen also rising of female readers/ viewers that determined the development of gender neutral merchandising products. See as example: Berska per Naruto, Zara x Naruto, Don't call me Jennifer x Dragon Ball etc.
The growth of videogame industry connected to anime, with tutorials that look more and more as original animation
The various lockdowns of the past two years have encouraged both the manga reading, also buyable on line, and the anime watching on SVOD and AOD platforms and on Italia2, still the main tv channel for this type of series.
Many celebs and influencers have shown their passion for manga and anime
The rise of new sales channels of manga and merchandise related to this universe
Growing visibility thanks to media coverage that has taken the anime world into consumers' everyday life
Strong interest from the young consumers, especially 10-14 y.o., who are enthusiastic about drawing anime, especially Dragon Ball and My Hero Academia. At schools, they ask to draw anime characters and new private courses of manga drawing are becoming more and more popular, also on line.
L.I. Is this success unexpected for you as for many Italian companies?
G.P. No, it's not a causal event, we have been analyzing the development of this situation since 2018, following USA market, which is more mature than European one, and monitoring the general growth in Europe and Italy, our main market. We then proceeded with a careful selection of anime title that we regarded as those that could contribute substantially to the anime success and the spreading of popular Japanese culture. Many licenses and retailers have been following us in this direction, opening new perspectives and sometimes new divisions or products lines dedicated to anime.
At the moment we actually can't keep up with the market demands, which is a good sign.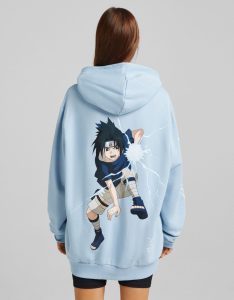 L.I. What are the financial flows of anime international business in comparison with Japanese market?
G.P Anime market managed to attract investors 'attention, reaching impressive figures. In 2019 its value was around 19 billions Euro, and it is still growing. In comparison now numbers have doubled. Market value between Japan and the rest of the world is about 50-50, whereas five years ago it was 20 -80.
On the manga side between 2019 and 2020, the manga have registered, in Italy only, a growth pf 300%, reaching the first places in books general sales, not limited to kids target. We saw an additional growth in 2021, around +100%, and it doesn't look like it is decreasing.
L.I. The most interesting news in merchandise?
G.P. Back to school and food. For these type of products we are presenting brand new projects in 2022 that we are sure will be able to catch Italian consumers attention.
L.I. What are the most new releases coming from Japan and their target of consumers?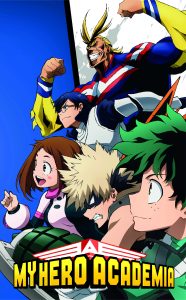 G.P. My Hero Academia, which is counting over 150 episodes, with five seasons available and a sixth in production. It managed to engaged viewers thanks to its positive values, which somehow turned upside down the traditional image of heroes, communicating the new idea that everybody can become an hero as the series' main character.
Digital platforms have ensured, along with Italia2, a great visibility to the series for the past two years causing a rising market request, since last Fall. As of today, we have signed several deals, covering the key categories, but we keep receiving offers from potential partners.
On the other hand, market research carried out by Licensor, highlighted that the target in Italy is widening, embracing kids for different products.
L.I Could you update us on your portfolio and your investment plans in this segment?
G.P. Dragon Ball licensing program is still growing, with over 40 licensees on board and long-term partnerships ready to support the brand with marketing and communication plans, in different sales channels.
2022 should be a fundamental year for Dragon Ball, thanks to the release of a new videogame from Bandai Namco and of movie, Dragon Ball Super Hero, that fans can't wait to see.
The manga is still among the best sellers, not only in the specific segment of manga comics, but among general books. Amid the products more successful are apparel collections, with many retailers launching kids and adults' lines in 2022, Bandai toys and kiosk collectibles.
We already mentioned My Hero Academia, but we have also other collaborations with Japanese Licensors or European agencies, the latest one on Attack on Titans.
The hype of fans for the release of the latest series of Attack on Titans has been so big that they have crushed the servers of Cruchyroll web streaming platform.
Attack of Titans is an epic saga, with a compelling story, fascinating symbols, and brilliant characters. On one hand it should be targeted on an older target, on the other, thanks to its storytelling and young characters, it has attracted many younger viewers who identify themselves with the protagonists.
The series' broadcasting for many years on different platforms (Netflix, Crunchyroll and Amazon Prime Video) has further strengthen its success and popularity.
In Italy, we presented it at Milano Licensing Day 2021 and we immediately registered a great interest from market players, many of them were already familiar with the series.
The licensing program will start from SS22, with back to school and apparel collections, and other categories, including food, are already under negotiation.
Even if it is a new brand for the Italian market, it has a wide fanbase because the first series was released almost ten years ago. We are also evaluating to expand our licensing plan to kids, widening its potential to a new target.
L.I. What are your main objectives for 2022?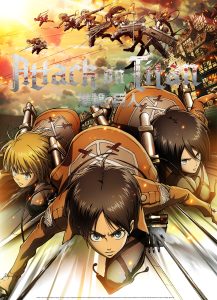 G.P. We will strengthen the main sales channels of anime merchandise as bookstores, apparel retailers, stationery shops and kiosks, and we will focus on selected projects, exclusive for GD-GDO.
We will work on completing Dragon Ball Licensing program, focusing on new and unexplored categories. At the same time, we will keep reinforcing the existing partnerships and cross collaborations
We will also support the launch of My Hero Academia merchandise and we will work on the licensing plan of our latest acquisition Attack on Titan.
We hope to present, by Fall 22, new series that will help the growth of this market segment.
We have a very clear view of where we are and which direction we want to take with our project and we are very glad to see our licensees and new partners' interest and satisfaction.