Claudia Schiffer's Stellar Year
Retrospective photography book, makeup line, and AQUAZZURA and KUNERT collaborations become best-sellers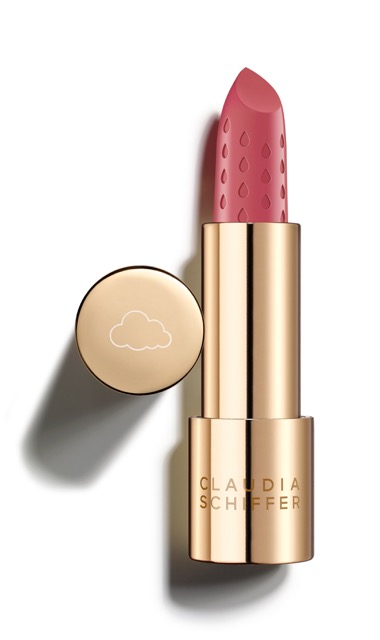 Celebrating 30 years in the fashion industry, style and beauty icon Claudia Schiffer recently added best-seller to her list of accomplishments as her new book, luxury hosiery, footwear and make-up collaborations have proven a resounding success.
Brokered by IMG, the showpiece book and three capsule collections were launched by Claudia at an array of international events in New York, Paris, Milan, London and Berlin from September to November 2017.
Claudia said: "After 30 years of modelling, fashion, make-up and working with the best in the business, I know quality and knew exactly what I wanted from these partnerships. I couldn't be happier with the finished products and am excited to see how successful they have been in such a short time. I'm already looking forward to unveiling the next collections."
The Rizzoli photographic book titled 'Claudia Schiffer' debuted at number one on Amazon's 'Best Fashion Models' list, while the 'Layercake' cream lipstick from her makeup line launched as the top-selling lipstick in private high-end perfumeries in Germany in October. Other best-selling products included mascara and a transparent setting powder, which sold-out across Europe in the first month.
Several best-selling collaborations have also garnered a lot of attention and proven to be halo pieces including the 'Le Marais Boot 85' and 'Lou Lou's Pump 105' from Claudia's CLAUDIA SCHIFFER FOR AQUAZZURA footwear line, and the 'Overknee Tight' and 'Bodysuit' from her 'Claudia Schiffer Legs' collection with KUNERT.
Matthew Primack, Senior Vice President, IMG Licensing said: "Claudia's effortless elegance and personal style is recognised across the world and reflected in each of her new products. Working with four new high-profile brand partners, the collections were carefully designed with high fashion and professional quality in mind."
He continued: "With Claudia's 30 years as a global fashion icon, we fully anticipated that these products would be a huge success and look forward to expanding them into new offerings and markets."
Claudia's collaborations are available internationally online and in prestigious retail locations in key markets, such as Net-A-Porter, Harrods, Selfridges, Collette, Barneys and SAKS. The make-up line has launched in 20 countries with international expansion planned for the USA, UK and Asia in 2018.
Following the success of the debut capsule collections, new lines for Claudia's make-up, hosiery and footwear are in development and slated to launch in February, spring and autumn 2018, respectively.